07 Jan

Architectural Oklahoma | Stage Center Theater in Oklahoma City

Stage Center Theater has been lauded by some as a funky architectural centerpiece to OKC, but marauded by others as an embarrassing eyesore that hinders midtown development and reduces the values of surrounding features such as Bricktown, the Myriad Gardens, and the Cox Convention Center. When I heard that the building would likely be torn down soon to make way for a business center, I had to take the opportunity to get some photos.

Whatever side of history this building lands on (stuck in the past or part of OKC's future), there's no denying that it makes a statement.
The History
Built in 1970, Stage Center was originally called Mummers Theater. It was controversial from the beginning, simultaneously drawing criticism and the American Institute of Architects Honors Award for designer John M. Johansen. The theater was never meant to be grand; rather, it consisted of a series of connected pods and walkways, encouraging a more intimate experience for the audience in its two theaters. Johansen said that his intent was for the audience to be drawn in, as if they were themselves part of the performance; the experience. He summarized his vision for the building beautifully:
As I like to make the analogy, such buildings are like artful, subtle women who, offering love, do not give themselves, but ask to be taken.

-  John M Johansen  |  Source: http://johnmjohansen.com/Mummers-Theater.html
Over the years, financial hardship has caused the theater to change owners several times, during one of which in the 1980s, the name was changed to Stage Center. Â A more thorough history of the building and its changing ownership can be found in this KOSU article.
The theater continued to have financial problems, with alternating periods of revival, shutting down, and renewed efforts. Finally, a flood in 2010 caused massive damage to the building, forcing its (thus far) permanent closure. As reported by NewsOK, the current owners estimate that it will take at least $10 million to make repairs to the building and another $10-20 million to make the improvements needed to draw ticket-buyers. Considering the theater's history of financial problems, it's questionable whether the owners would ever be able to recoup that investment or turn a profit.
But still, the building is (to this author) a unique part of OKC; one that shows that there's room in Oklahoma for the strange and colorful being who, while awkward and nonsensical to some, finds its home as a beautiful beacon that in itself tells a story to certain groups of creative dreamers. The building's future is almost certainly doomed, citing the financial realities above and its failure to be named as a historical site by OCCF. Perhaps it is best that we make way for progress. Perhaps not. Either way, it's important to remember that the building existed and was, for some time, quite remarkable.
THE PHOTOS Â | Â Forest
To appreciate the complexity of the layout, Stage Center should first be taken in as a whole.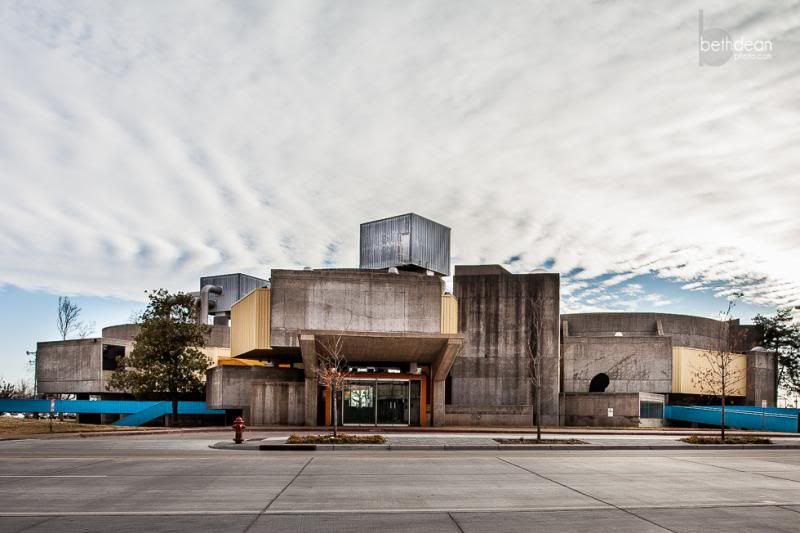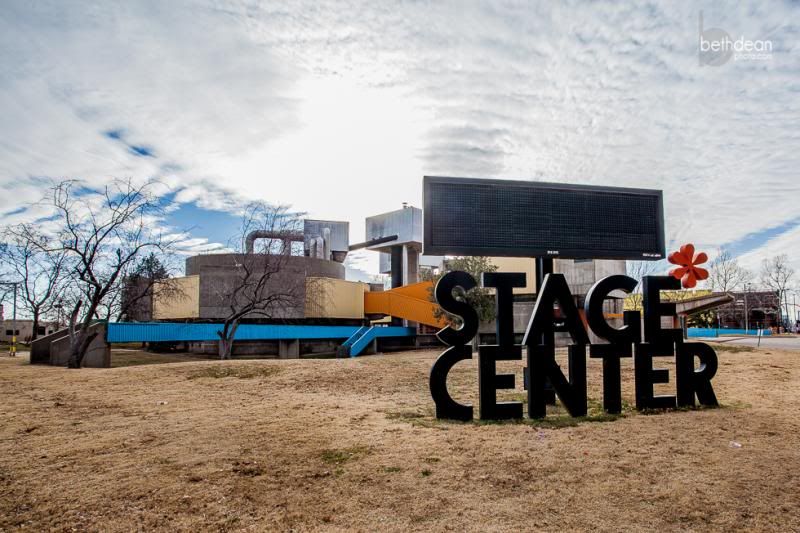 Circling around to the back…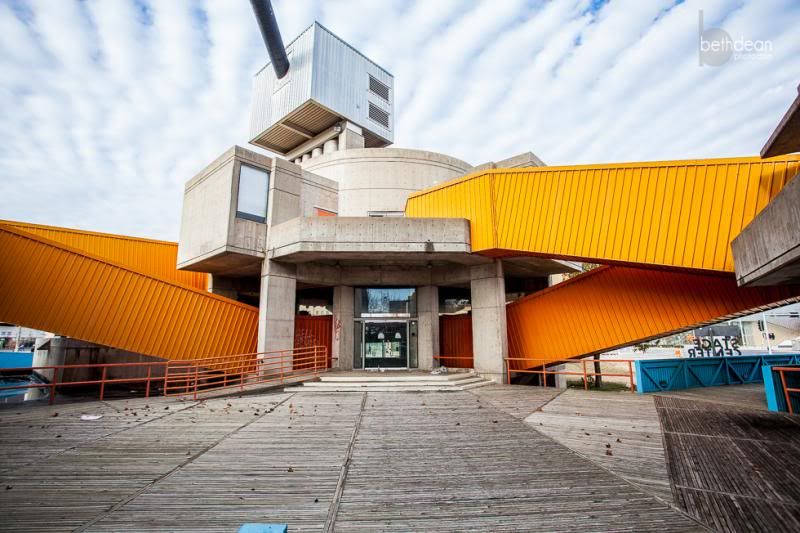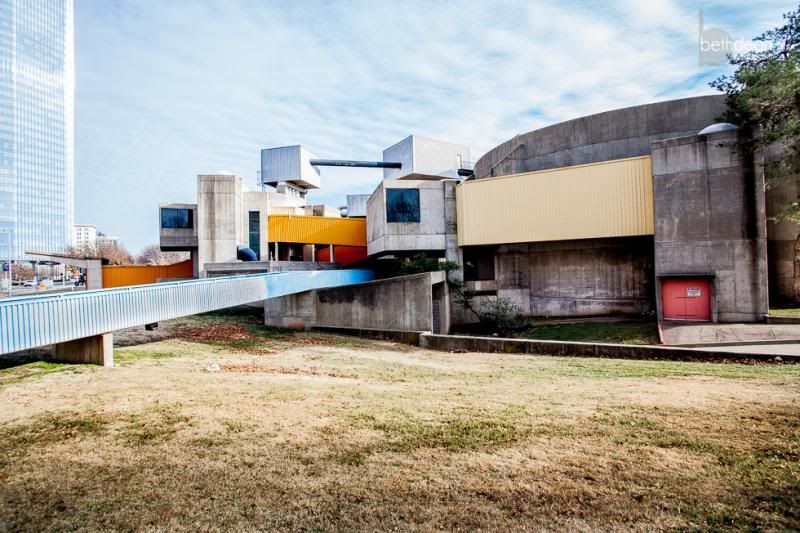 THE PHOTOS Â | Â Trees
Looking closer at Stage Center unveils rich details, with unique treatment given to even the air conditioning ducts and units. The sharp angles seemingly stab the sky with jabs of color and concrete.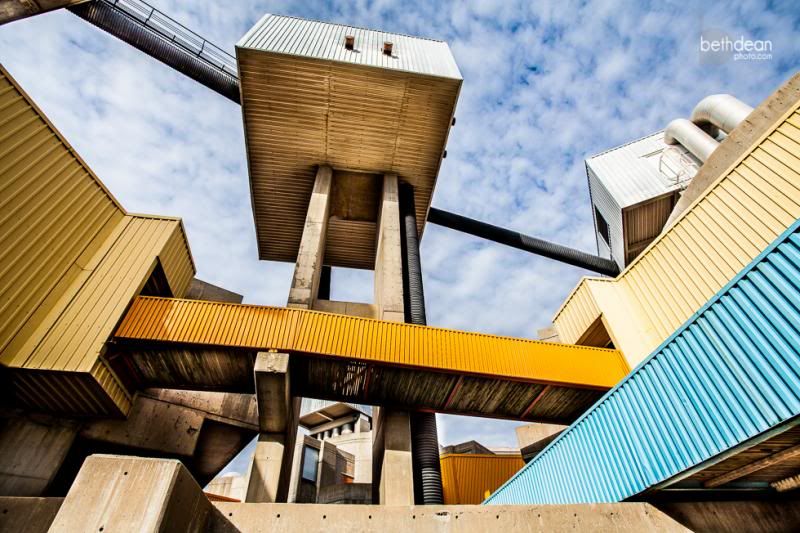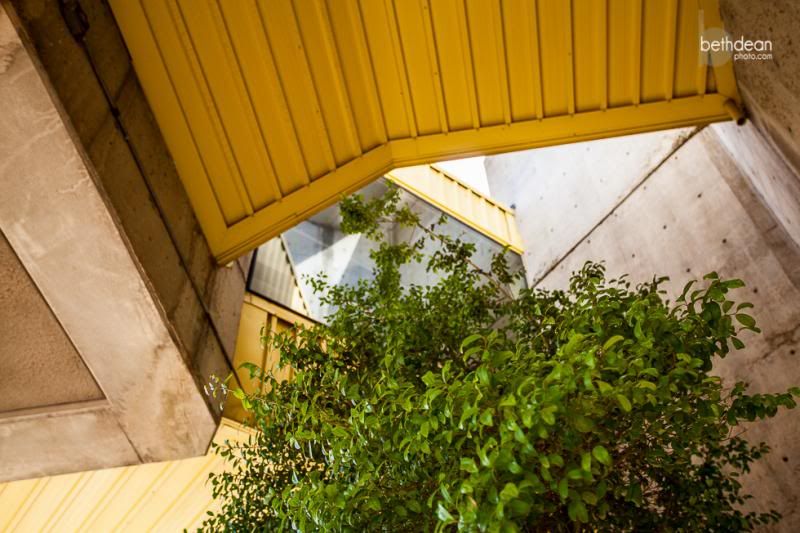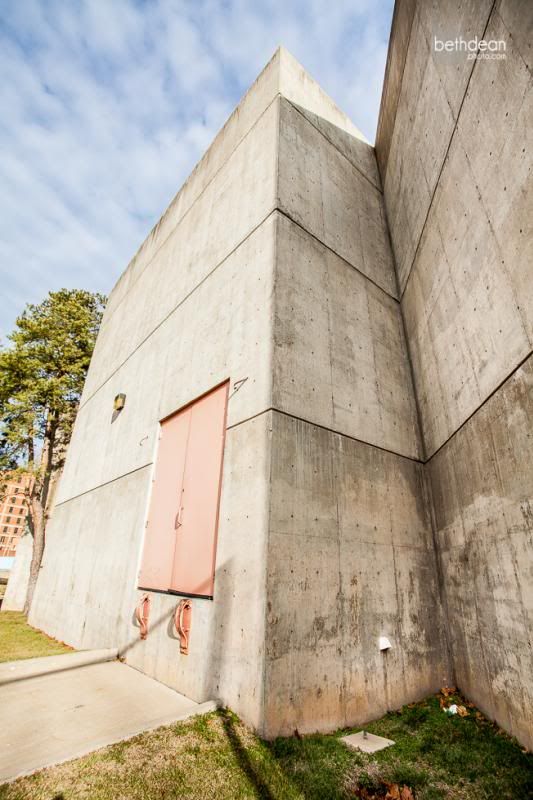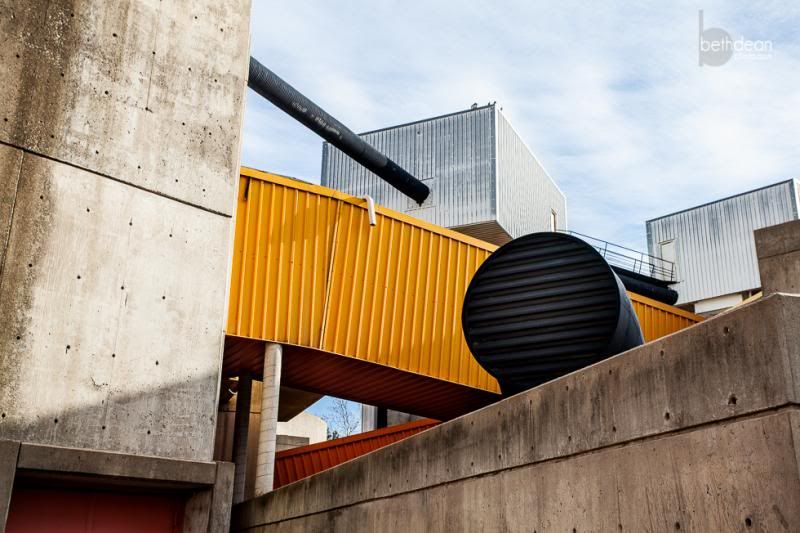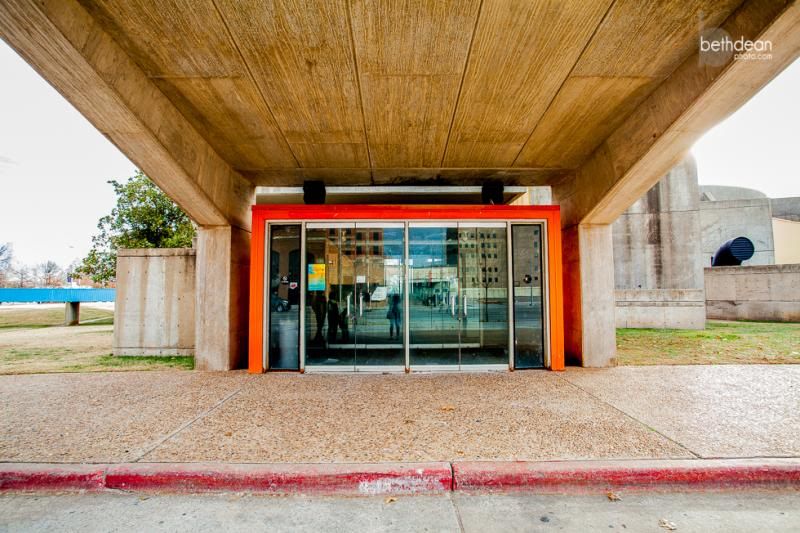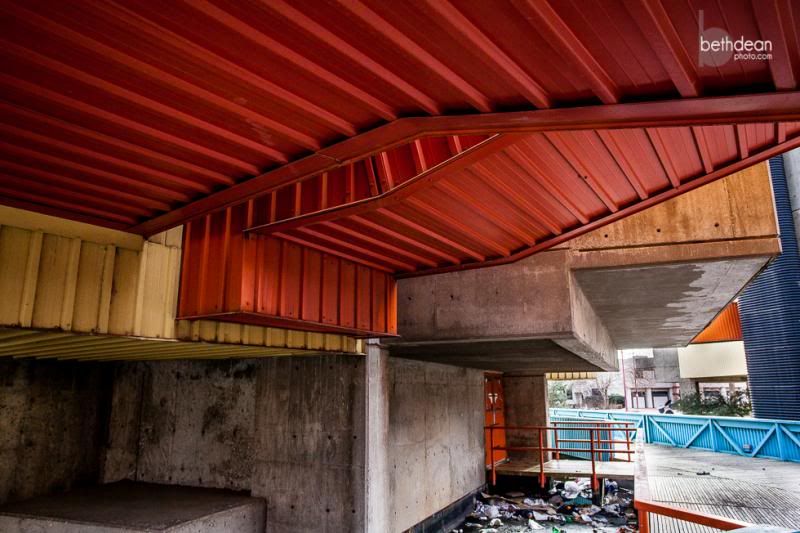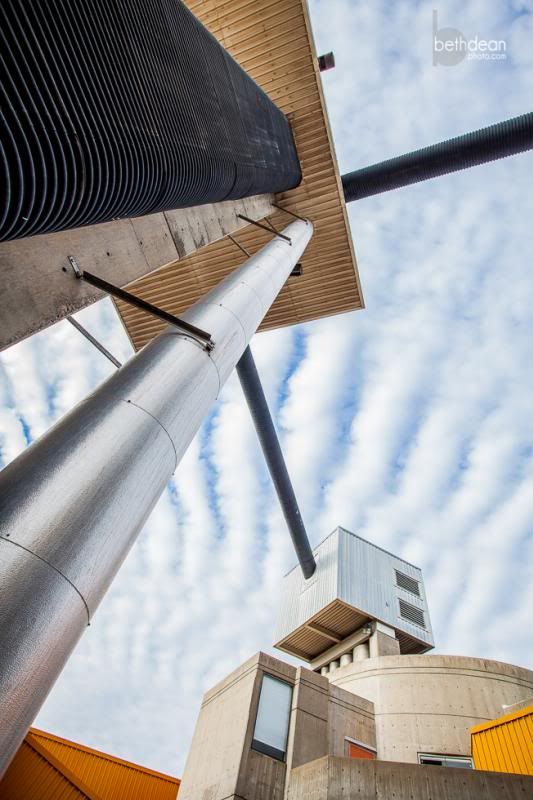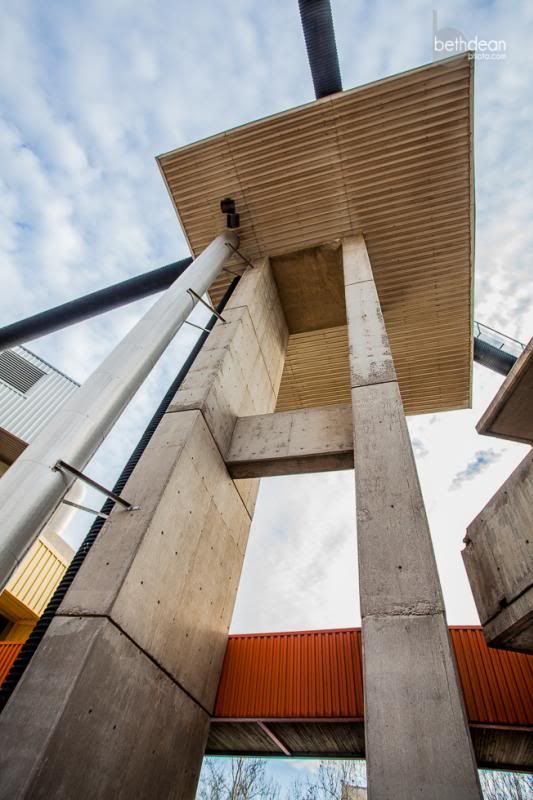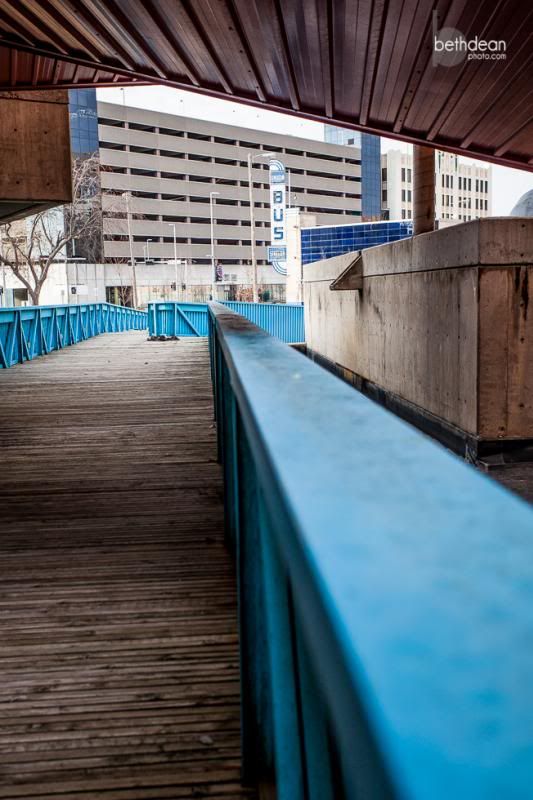 I wish (man oh MAN, how I wish!!) I could have gone inside and gotten shots of the theaters, ticket booths, bathrooms, dressing rooms, and on and on… Unfortunately, the only inside shots I got were through dirty windows. The building is completely closed to the public for safety reasons, which is understandable (but severely hampers my photographic curiosity).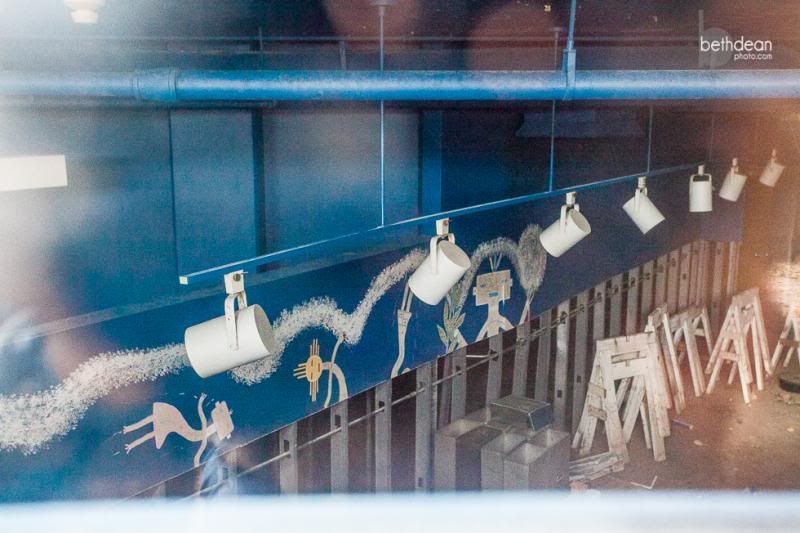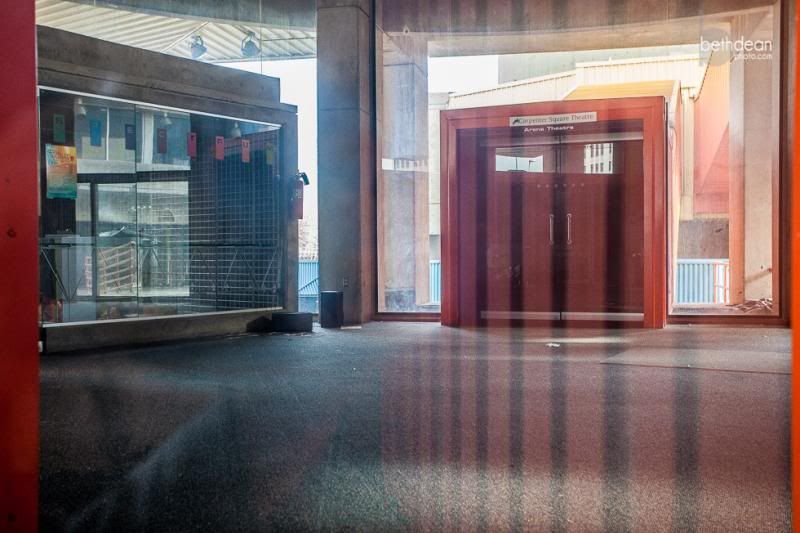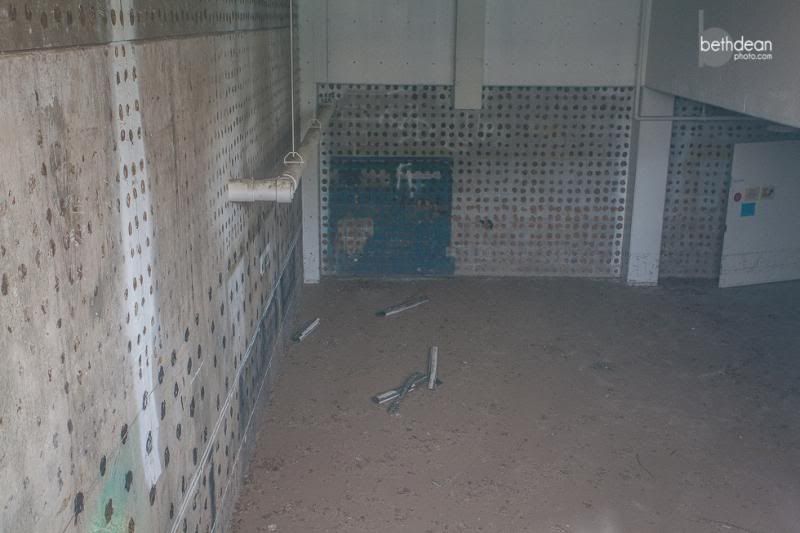 THE PHOTOS Â | Â Nests
It's evident that the building's many nooks currently provide nesting space for squatters.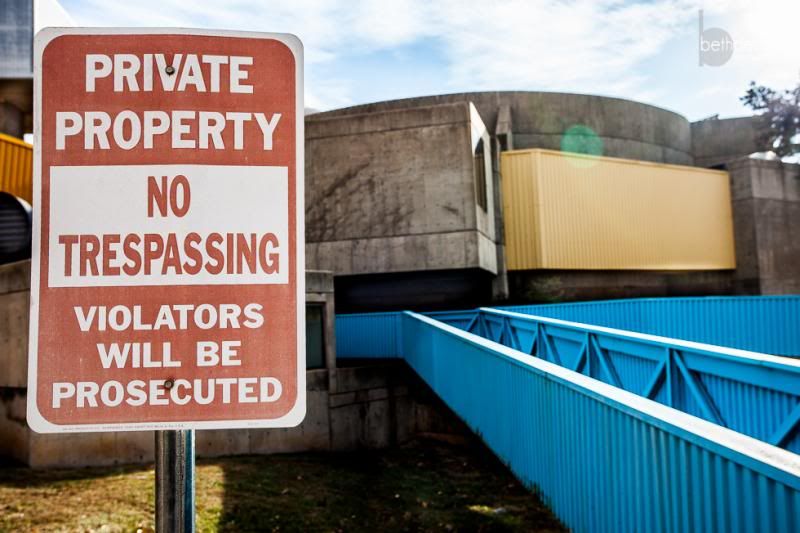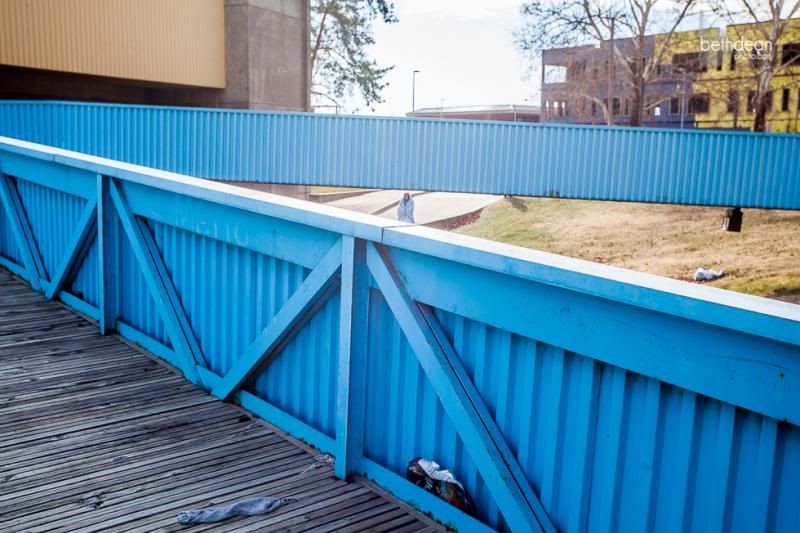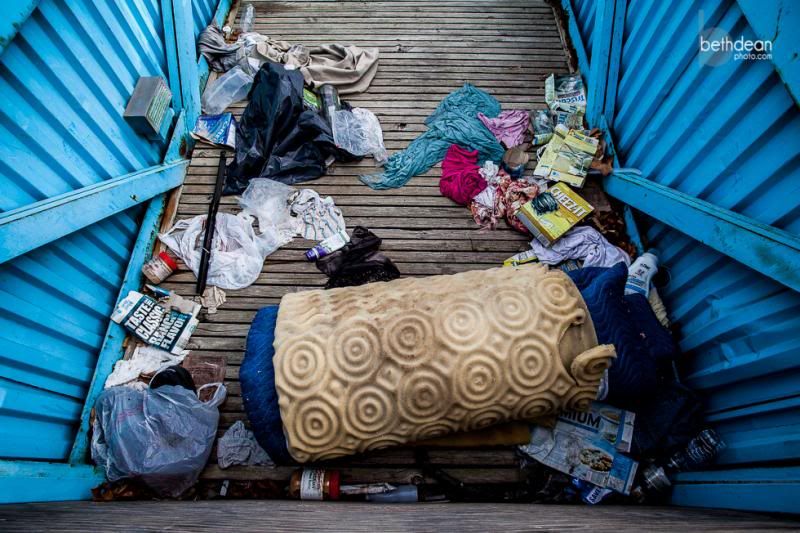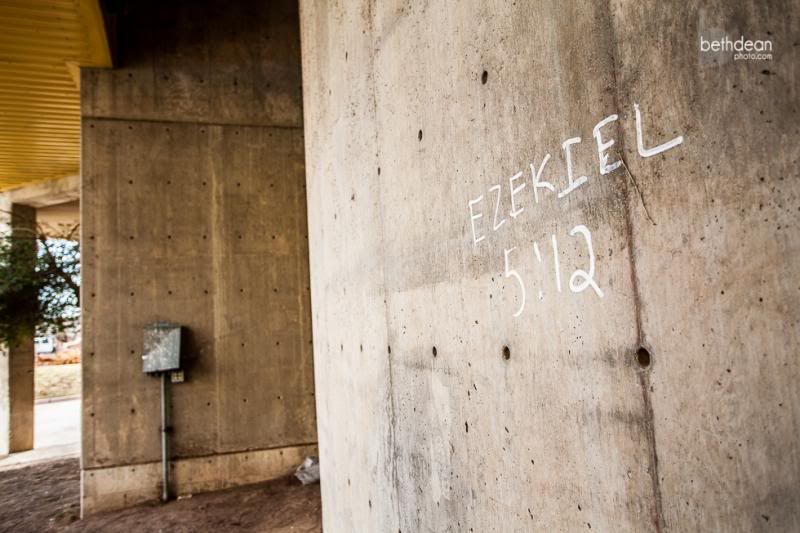 BTW, if you read Ezekiel 5:12, you'll see that it's very…optimistic (yes, that's sarcastic).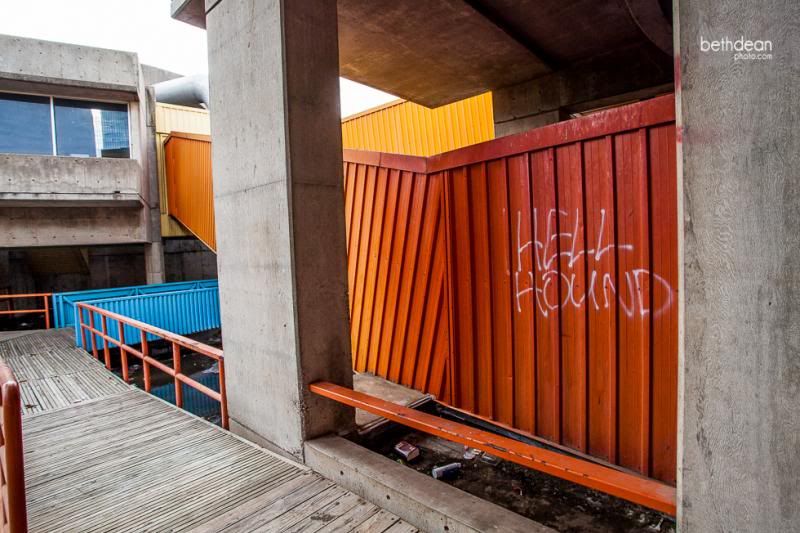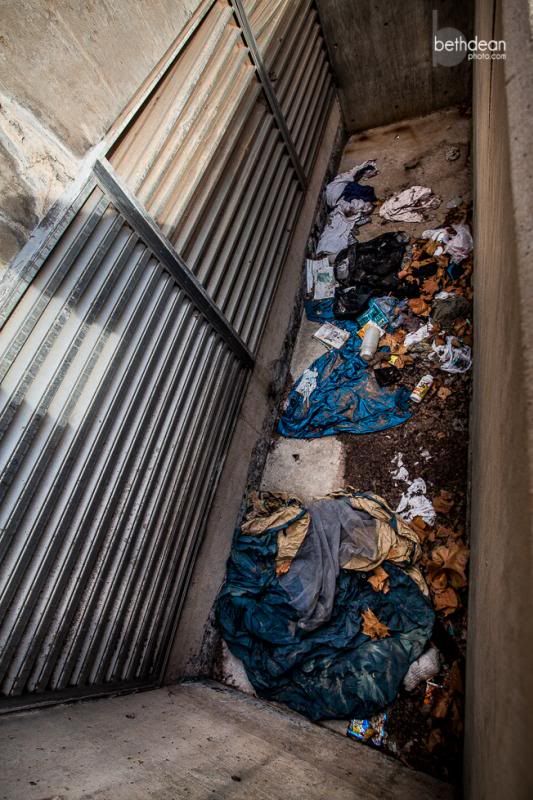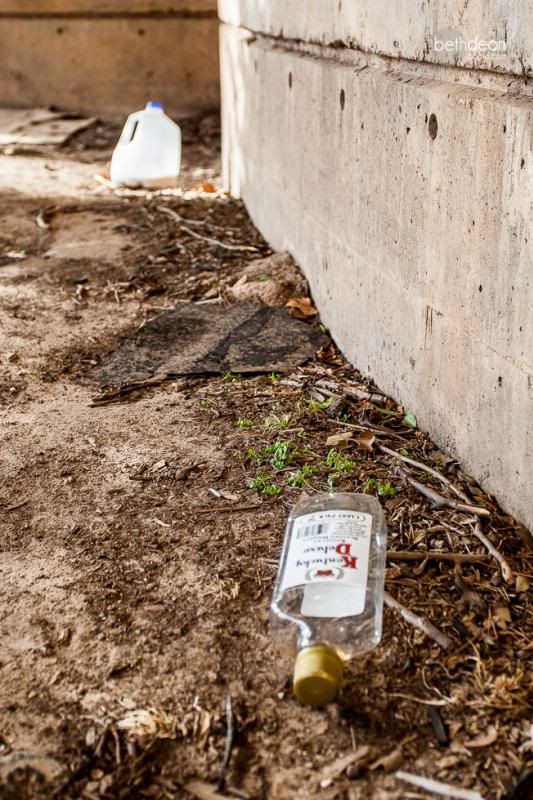 A message left on one of the windows sums it up nicely: "We will miss u, Stage Center."